What is TBS6900 dual CI slot PCIe card for? – TBS6900 vs TBS6590
User: What is TBS6900 dual CI slot PCIe card for?
TBS : TBS6900 is a dual CI slot PCIe card. We can insert 2*CAM module into its CI slots to descramble encrypted channels.
User: Can you give me a sample?
TBS : Yes. For example, you can install 2pcs TBS6904se DVB-S2 Quad Tuner PCIe cards and 2pcs TBS6900 dual CI slot PCIe cards in MOI PRO AMD chassis. In the case, you can use TBS6904se to capture encrypted satellite channels from 8 transponders, then remux the selected channels into 6900 for descrambling. If you don't want to use MOI PRO AMD Chassis, similar solution is workable for any other PC server as long as there are enough PCIe slots in the server.
User: Why not use the TBS6590 Dual Tuner Dual CI slot PCIe card directly?
TBS : TBS6590 is a dual tuner dual CI card, whose tuners and the CI slots are matched. It means that CAM module in CI slot-1 can only descramble channels from tuner-1. Think about if you use a professional CAM in CI slot-1 which can descramble 8 channels, but the channels from tuner-1 are only 2 channels, which will be a big waste for your CAM. Also think about if you only have one CAM for 8 channels, but you have to capture 8 channels from 8 different transponders.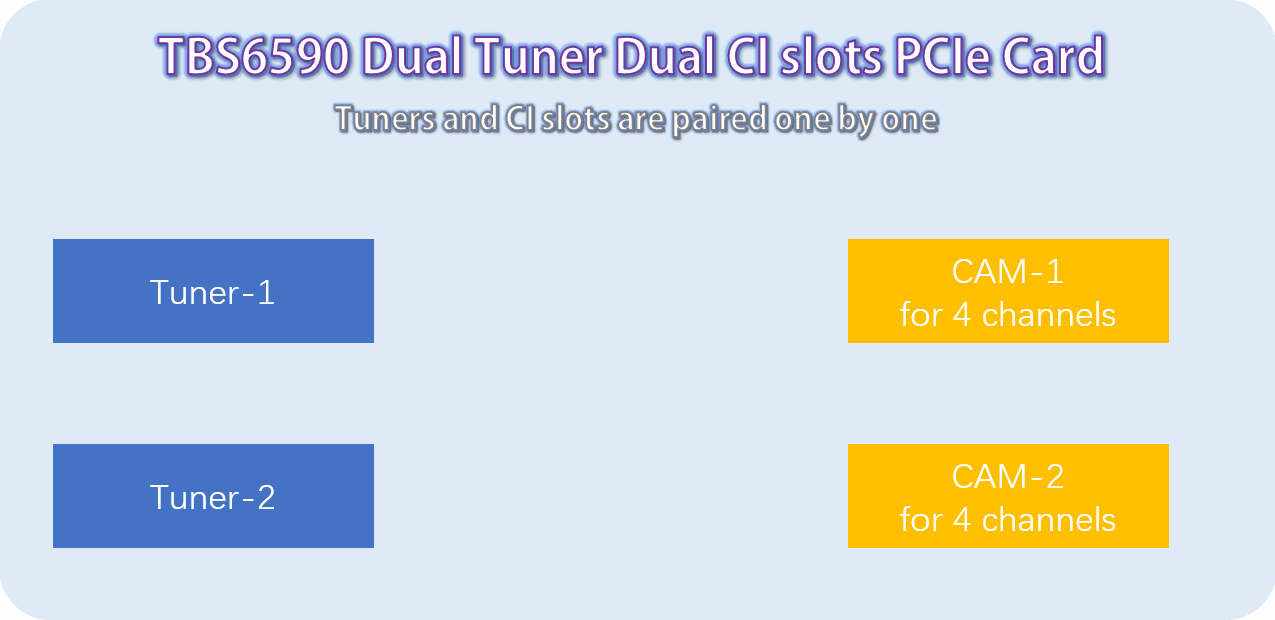 User: Do you mean the TBS6900 can solve this problem?
TBS : Exactly. TBS6900 will be a better choice to take full advantage of your 8-channel CAM, because it supports cross-channels. For example, when we use 2pcs TBS6904SE and 2pcs TBS6900 in MOI PRO AMD, CAM module in TBS6900 CI slot-1 can descramble channels from TBS6904 tuner-1, tuner-2, tuner-3 and tuner-4 in the same time.
User: How if I want to descramble some MPTS from IP streams?
TBS : TBS6900 supports to handle MPTS from IP as well.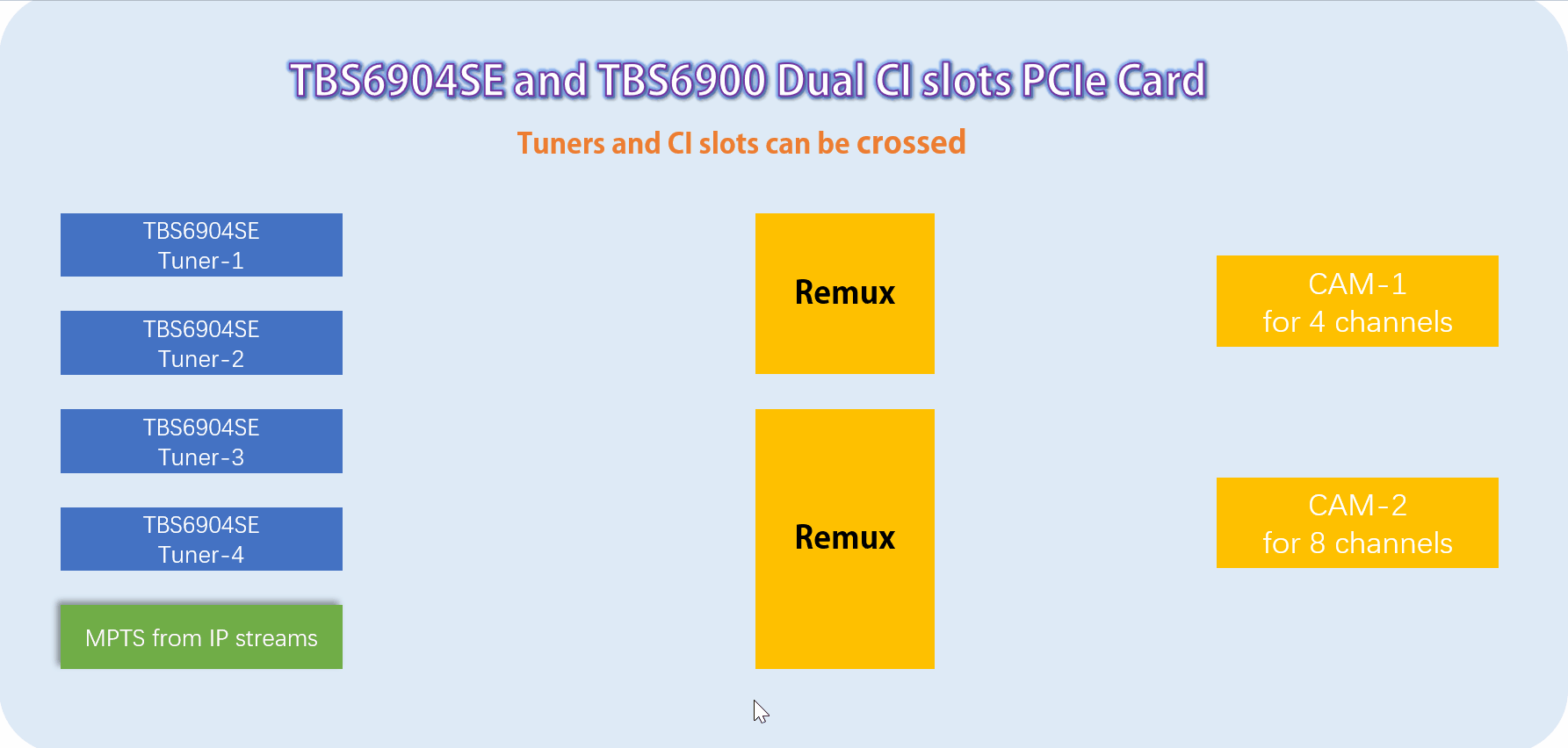 User: Do you have guide about how to bridge TBS6904SE and TBS6904se in MOI PRO AMD?
TBS : Sure. For comprehensive TBS6900 user guides, please contact us by sales@tbsdtv.com or sales@tbsiptv.com. We will provide all TBS6900 relative user guides for you, including video guide.